Criminal Justice (Master of Arts)
Offered by:
Criminology and Criminal Justice
Click GRADUATE SCHOOL EVENTS to view upcoming Program Specific Information Sessions and Open House dates
Our society rests on a foundation of honor and justice. That's why the Master of Arts in Criminal Justice at Slippery Rock University is such an important program. This program is ideal for both working professionals in the criminal justice field and traditional graduate students who value the accessibility of online learning. This program's 30-credit curriculum can be completed in 12 to 18 months, and includes a combination of coursework focused on theory, practical skills, and research. All online classes are taught by expert faculty members with doctorate degrees in criminology. Whether you're pursuing a career in public service or law enforcement or aspire to doctorate-level education, Slippery Rock University will help you build a rock-solid plan for the future.
Description
SRU's Master of Arts in Criminal Justice program offers coursework on the three components (policing, courts, and corrections) of the Criminal Justice System, as well as criminological theory, research, and statistical methodologies. This program is designed to serve the educational needs of working criminal justice professionals. The curriculum offers flexibility for professionals in the field who desire an advanced criminal justice degree for workforce enhancement purposes, and quality credentials for students who aspire to earn doctorate degrees in criminal justice and related fields.
Highlights
SRU's online Master of Arts degree in Criminal Justice offers:
100% online
Best Online Master's Degree in Criminal Justice (via collegechoice.net)
A 30-credit curriculum that can be completed in 12 to 18 months
A combination of coursework that focuses on theory, practical skills, and research
Faculty with doctorate degrees in the field of criminology
Degree options: General (2 additional electives), Internship, or Thesis
* The thesis option requires the completion of 24 credits of course work and the completon and defense of an original research project (6 credits).
* The internship option requires the completion of 24 credits of course work, passing of comprehensive exams, and an internship experience with a criminal justice agency (6 credits).
* The general option requires the completion of 24 credits of course work, the passing of comprehensive exams, and the successful completion of two additional electives (6 credits).
Requirements
Attention: To apply for admission, please use the following link to apply now.

Applications are accepted throughout the year (they need to be submitted at least a month prior to the term the applicant would like to start)
$25 Application Fee
Essay (Approximately 600 words) on a specific topic of interest to you in the field of Criminal Justice
Two Electronic Recommendation Forms
Official undergraduate degree transcript(s) and any graduate transcripts (Official transcripts must be sent by the institution via electronic transcript to graduate.admissions@sru.edu or via mail. Faxed copies are not considered official)
Students with a minimum undergraduate grade point average of 3.0 will be considered for unconditional admission
Students with a grade point average below 3.0 may be required to submit official Graduate Record Examination (GRE) or Miller Analogies Test (MAT) scores
SRU current/Alumni/former students click here to order your official SRU final transcript and have it sent to graduate.admissions@sru.edu
Tuition and Financial Aid
Graduate education requires a significant investment of time, effort, and money. At Slippery Rock University, we believe that affordability is an essential component of an investment in your future.
Click
here
to learn more about in- and out-of state graduate tuition and financial aid.
*If you are requesting review of your graduate transcripts for transfer of credit, please complete the transfer of credit form and submit to the Office of Graduate Admissions with official graduate transcripts. Please review SRU's transfer of credit policy.
*Applicants may submit supplemental application materials as a PDF or JPEG file via email (graduate.admissions@sru.edu), fax (724.738.2146), or mail. Applicants may also choose to submit their supplemental materials via the electronic forms linked above.
* If you are not a resident of Pennsylvania, please check the list of most recent states approved for online classes and internships by clicking here to see if SRU is authorized to offer distance education and/or field experiences in your state of residency.
Alumni Spotlight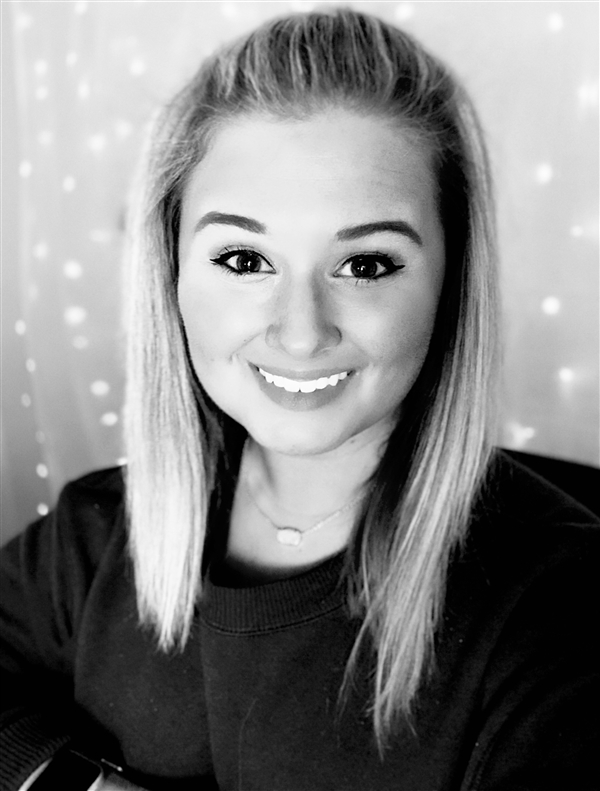 "The Criminal Justice department at Slippery Rock University goes above and beyond to provide their students with a remarkable education and support for any dream that their students may have. The program prepares students for the challenges they may face while employed within the criminal justice system, such as utilizing critical thinking and applying specific methods to enhance communication with the criminal justice population. The professors are always eager to help their students before, during and after graduation. You couldn't put together a more caring, supportive and knowledgeable group of people if you tried! I am forever so grateful for the education I received, the relationships I've built, and the ongoing support that the Criminal Justice department has given me. After graduation, I felt prepared to enter the workforce with a well-rounded education in a difficult field to work in today. I also knew that my relationships within the department wouldn't end there, and that they were always there for me if I would ever need them again. I will always be very proud to share that I've received my Bachelors and Masters degree in Criminology/Criminal Justice from Slippery Rock University!"
Alexa Webster, 2016