English: Professional Writing
Offered by:
Languages, Literatures, Cultures, and Writing
The major in Professional Writing will give you the skills needed meet the demands of a communicator in a variety of professional settings from businesses to non-profits.
Why Choose Professional Writing?
The BS in Professional Writing prepares you to become an engaged citizen and an effective professional capable of meeting contemporary challenges in both business and community. Professional writing provides you with a competitive edge in employment, and opens opportunities for advanced studies through professional or graduate degree programs in a variety of disciplines.
What Will You Learn?
In Professional Writing, you will learn to produce texts that solve problems. Your course work will provide you the opportunity to carry on activities similar to those occurring in professional contexts. You will also gain awareness of rhetorical theory, proficiency in document design and familiarity with forms of communication used in business, science, technology, industry and non-profit institutions.
The major will offer you the opportunity to interpret and evaluate texts, as well as to manage documents through the production process from initial draft to final editing and proofreading.
Careers In Professional Writing
With your degree in Professional Writing you'll be prepared to pursue a career in a variety of fields including:
advertising
business
editing
education
government
law
library studies
publishing
technical writing
Recent research reveals that many medical and law schools prefer English majors and minors who complement their studies with pre-med and pre-law preparation. And, corporations are known to seek English majors for beginning managerial positions.
Clubs & Organizations
SLAB Literary Magazine
The Roxy Film Magazine
Alumni Spotlight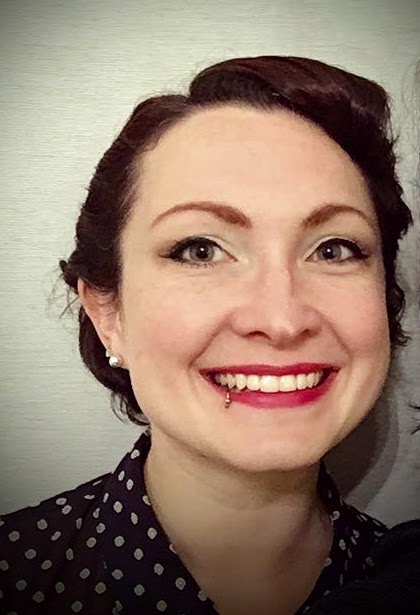 Kira Starzynski is a writer at Google in San Francisco, CA. She began her professional writing career at U.S. Bank in Pittsburgh, PA, where she wrote the first training manual for her entry-level position, before being promoted to a business analyst. After building a writing portfolio, she became a technical writer on their marketing team. While working as a technical writer, she created client facing and web help user guides, marketing collateral, press releases, emergency notices and project-related announcements.

Kira insists that her professors at Slippery Rock always told her that writing takes practice and patience, valuable lessons for those committed to writing in any profession. For Kira, that same advice has kept her, as she says, from complacency, in the best possible sense. Kira received her B.S. in Professional Writing from Slippery Rock University.