English: Language and Literature
Offered by:
Languages, Literatures, Cultures, and Writing
If you love to read, analyze, discuss, and learn about literature, you'll be an excellent fit for the SRU Language and Literature program. Through this program, you'll experience British, American, and World literature and become familiar with a wide variety of authors, historical periods, cultures, and genres. You'll also learn how to research and analyze famous works of literature, and gain a better understanding of the writing process.
Why Choose Language and Literature?
Turn your love of reading and writing into critical thinking and communication skills applicable in the academic and professional worlds. Through our Language and Literature program, you'll learn about literary forms and traditions and understand linguistic principles and language usage. As you experience a range of diverse authors and perspectives, your capacity for understanding of the world around you will expand. You will develop a deeper appreciation for the beauty and power of words.
What Will You Learn?
In the Language and Literature program, you'll dig your academic coursework will prime you to:
Gain a deeper understanding of writing and rhetoric
Research and analyze famous works of literature
Discover diverse works from various authors, time periods, and genres
Develop a working familiarity with British, American, and World literature
Delve into the history and usage of linguistics, grammar, and syntax
Apply literary and cultural theory to various texts.
Careers In Language and Literature
The strong reading, writing, critical thinking, and communication skills you'll develop through the Language and Literature program at SRU are valued in almost any profession. Our students go on to pursue careers in fields such as:
Editing
Publishing
Library studies
Technical writing
Public relations
Marketing and advertising
Government and law
Business
Higher education
Teaching
Clubs & Organizations
SLAB Literary Magazine
Sigma Tau Delta
Alumni Spotlight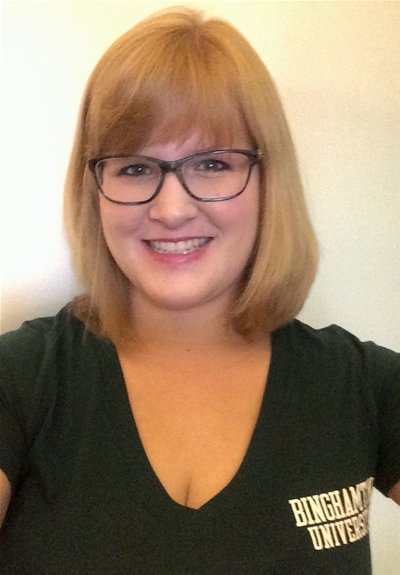 Sarah Poeppel recently earned an M.A. in Literature from Binghamton University in New York. While there, she held a graduate assistantship in the Graduate School of Education under the America Reads / America Counts program. As an assistant, she tutored students who struggle with reading. Sarah is a former Slippery Rock English Department intern, and co-managing editor for the national literary magazine, SLAB. While in English at SRU, Sarah studied both literature and writing.